Major consumer behavior trends in a post-covid world — Leigh Caldwell // Irrational Agency
From the war in Ukraine to inflation and the threat of another World war, how are consumers reacting to these uncertainties? What are the major consumer trends in a post-covid world, and what do they mean for your brand? Listen to Leigh Caldwell, Co-Founder & Partner at Irrational Agency, as he discusses the major consumer behavior trends in a post-covid world.
About the speaker
Leigh Caldwell
Irrational Agency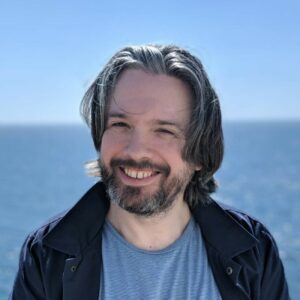 Show Notes
02:09

How the psyche of consumers has changed

Consumer interests have changed significantly, and brands are finding authentic ways to align with them. For example, what are the stories people have about the environment around the future of the environment, their responsibility, and the responsibility of brands?

06:32

Do people care about sustainability enough that it becomes a reason they buy?

The problem isnt whether people care about sustainability but that brands fail to communicate it in a way that hits the heart of what people care about.

10:57

Cost of living and how your brand can respond to it

Theres an emotional side to the inflation and cost of living crisis, and brands can share their emotional stories. There are different ways that brands can provide that emotional response.

14:43

Are consumers more fearful today than ever before?

Consumers are showing shocking resilience.

17:20

Consumers are showing resilience, and storytelling has a lot to do with it

Indeed, consumers experience various fears, but these have yet to significantly impact daily behaviors because o the different stories they tell themselves. The opportunity for brands is to understand the stories going on in people's heads and empathize.
Quotes
"What are the stories people have about the environment around the future of the environment, around their responsibility around the responsibility of brands? And how can PepsiCo, therefore, speak to those stories and tell a story compatible with what consumers are ready to hear? And that works for the PepsiCo brand does not seem hypocritical, does not seem, you know, just paying lip service, but actually, the people will believe." - Leigh Caldwell

"Things like world life, planet, support, and care are words that tap into people's emotions. And that is the words the cluster and the language brands need to use. Because when they talk about caring for the planet, when they talk about life, they talk about animals, for example, and also a very emotional topic for many people and Those are the words that and the stories that brands can tell that are motivating the tap into what people care about. And not to talk about not using language like net zero sustainability targets; all that turns people off." - Leigh Caldwell

"There's an emotional side to the cost of living crisis. And the emotional side is partly driven by people's own experiences. A significant cohort of consumers has this emotional experience of inflation that is more dominant than their immediate financial experience. And so those emotions of fear or worry of anxiety, again, this breaks down differently. People with children have more significant amounts of anxiety typically than people without. And brands can respond to that with their own emotional story." - Leigh Caldwell

"There are different ways that brands can provide that emotional response. And one of them is the idea of the miniature psychological victory. If you offer people deals and a supermarket, if they can feel like, oh, I was able to save money, or I got money off here, instead of all the prices going up, but here, I got a discount or a price freeze. So on certain products, you freeze the price in specific categories, giving you emotional space to raise other prices more." - Leigh Caldwell

"One of the significant impacts of China in the last recent decades has been to keep inflation low, which is perhaps why we were suddenly surprised by it when it shows up now, and it is a little bit back to the 70s." - Leigh Caldwell

"We did see that anxiety about the cost of living and prices. But one of the functions of stories in the brain is to translate something destined into something immediate." - Leigh Caldwell

"The opportunity for brands is to understand the stories going on in people's heads and empathize. But without panicking or seeing, okay, we have to change everything. Suddenly, we have to revolutionize what we're offering because the impact of daily behavior is probably a little less than you might think." - Leigh Caldwell