Brand Teardown: NFL — Benjamin Shapiro // I Hear Everything
What comes to mind when you hear the brand name NFL? It's become such a powerful brand in the U.S. through exceptional marketing, and your company can learn from it. For example, the power of alignment: where everyone on the team is saying and doing the same things. Want to know more? Listen to Benjamin Shapiro, Founder & CEO of I Hear Everything, and Scott Harkey, the Founder of Harkey Group, as they peel off the layers of the NFL and dissect what makes it such an exceptional brand.
About the speaker
Benjamin Shapiro
I Hear Everything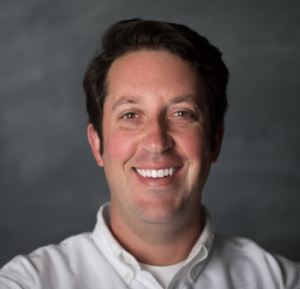 Part 1

Brand Teardown: NFL — Benjamin Shapiro // I Hear Everything
Show Notes
05:39

Why is the NFL a unique brand?

Theyve mastered the art of expanding their audience outside their core fans better than they do in other professional sports like baseball.

07:7

The identity element of the NFL

The NFL has become such an impactful brand because they keep it relatively simple, even down to the color palette, like the standard league colors.

09:29

Its more than sports; it is tribalism

The participation of NFL fans across regions feels like tribalism and a lot of positive competitive energy. The NFL has built a giant moat around its brand.

12:47

Why the NFL is the most love sports league in America

Their ability to be adaptable to tough times and respect for their audience.

18:01

NFL make stars, but the stars dont make the league

NFL has just dominated for so long. And they find a way to promote stars, yet still more of a team game. So, it just has so much risk diversification.

21:20

Succeeding despite all the pitfalls

What it comes down to in one word as to why they've had success despite the pitfalls is alignment.
Quotes
"What the NFL has done over the past two decades, and what they've done well, is figuring out how they could broaden their audience a little more. And they're perfect at not just catering to their core. In many cases, especially in professional sports, some other brands make the mistake of marketing to their hardcore fans." - Scott Harkey

"The thing that sticks out to me about the NFL brand. And maybe this is sports in general. It's like being part of the game. You get your colors, you have your regional territory, and you get to yell and scream and watch from the sidelines but feel like a participant where you are competing with someone else." - Benjamin Shapiro

"The NFL turned the corner about six or seven years ago when it started marketing to females. And they wanted to get females more involved in football and watching football involved, in football with they embraced fantasy football." - Scott Harkey

"The produced television product that they put out is unmatched. It's not even close in terms of the drama and the movie, like they are the first of the cameras overhead, you know, swiveling around. It is made for television." - Scott Harkey

"During COVID, everybody in the United States was so ready for any sense of normalcy that the feeling of camaraderie and tribalism saved the NFL from the PR trauma from 2015 to 2019 that could have devastated the league." - Benjamin Shapiro

"NFL has just dominated for so long. And they find a way to promote stars, yet still more of a team game. So, it just has so much risk diversification where if basketball for the stars out there is done. And the players, you know, the average time in the NFL is like two and a half years, and your pension doesn't hit till three and a half years. But yet people still love it." - Scott Harkey

"It's crazy the amount of power the NFL has. But ultimately, they can get away with what they can get away with. And they can do what they can because they have a fan base. And people don't care when they have hardcore fans and casual fans. And it's become America's sport. And it's all been done, was sophisticated marketing from a brand side." - Scott Harkey
Part 1

Brand Teardown: NFL — Benjamin Shapiro // I Hear Everything
Up Next:
Part 1

Brand Teardown: NFL — Benjamin Shapiro // I Hear Everything

What comes to mind when you hear the brand name NFL? It's become such a powerful brand in the U.S. through exceptional marketing, and your company can learn from it. For example, the power of alignment: where everyone on the team is saying and doing the same things. Want to know more? Listen to Benjamin Shapiro, Founder & CEO of I Hear Everything, and Scott Harkey, the Founder of Harkey Group, as they peel off the layers of the NFL and dissect what makes it such an exceptional brand.

Part 2

Brand Teardown: eBay — Benjamin Shapiro // I Hear Everything

eBay is a classic example of how to build a brand and how to ruin it. It exemplifies that you need to become a well-rounded business person to transition from being a good marketer to a great marketer. You have to be able to think about talent, competition, differentiation, focus, and some of the basic finance and how they align and impact your work as a marketer. Want to find out more? Listen to Benjamin Shapiro, Founder & CEO of I Hear Everything, as he unpacks the rise and dip of the eBay brand and lessons for marketers.

Play Podcast