Bringing Zico Coconut Water Mainstream — James Tonkin // Healthy Brand Builders
The CPG space is super competitive, with minimal differentiation between brands, but that slight difference is often a game changer. Earning that brand and product differentiation starts with creating a functional product backed by excellent distribution. Assuming you've nailed down a functional product, how do you bring it to the mainstream in a highly competitive market as Zico Coconut Water did? Listen to the conversation as James Tonkin, the Founder and President Emeritus of Healthy Brand Builders discusses bringing Zico Coconut Water mainstream.
About the speaker
James Tonkin
Healthy Brand Builders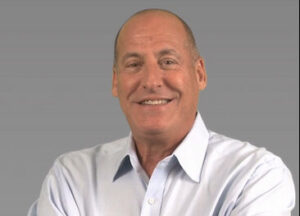 Part 1

Bringing Zico Coconut Water Mainstream — James Tonkin // Healthy Brand Builders
Show Notes
02:48

How to bring a brand to the mainstream in a highly competitive market

How do you sell a product like Coconut Water that is so divisive in taste? Strategic partnerships are a core part of how Zico coconut water went mainstream.

08:11

Using organic marketing to rake in early sales to gain proof of concept

Everything we did for marketing was around organic small marketing programs like going to surf parties, yoga studios, and exercise studios.

10:48

Expanding by strategic partnerships

Zico Coconut water needed to become a national brand and needed strategic partnerships to do so. A major area of interest was distribution, so they went under the wings of Coca-Cola.

12:14

What is the recipe for success for CPG brands?

Inch wide, mile deep. And that refers to the building process of small companies. It's much better to be very deep both in a marketplace and with a product and do it with a narrow focus.

14:01

Focus and finish

Entrepreneurs should do everything it takes to stay focused and build their business.

16:31

Create products with functional benefits

Think of coffee as an example. Many people can't start their day without a few cups of black coffee. Well, that's a functional beverage.

17:03

Experiment with new ingredients

Thanks to SupplySide West, many new ingredients are coming into the beverage space to help food brands create functional beverages.
Quotes
"One thing that was interesting for us to try to overcome from a marketing perspective as we were growing the company is how do you sell a product like Coconut Water that is so divisive in taste. 50% of the population in the US couldn't stand coconut water: they thought it tasted like dirty socks... but we knew that the key to our success was going to be distribution." - James Tonkin

"Everything we did for marketing was around cans in hands: event marketing, going to surf parties, yoga studios, and exercise studios. We were finding our product in Orange Theory, Lifetime Fitness, and some Bell Cow places like the East Bank Club in Chicago. It was really fun, a lot of handholding and small marketing programs." - James Tonkin

"Inch wide, mile deep. And that refers to the building process of small companies. I find that many entrepreneurs get started with a singular focus, but very quickly, they move to multi-focused platforms, which is probably one of the biggest mistakes entrepreneurs can make." - James Tonkin

"It's much better to be very deep both in a marketplace and with a product and do it with a narrow focus. For example, if you're going to launch in Los Angeles, then stay in Los Angeles until you get a very strong position in all commodity volume numbers." - James Tonkin

"Focus and finish is another quip that I use constantly. It rings true for most entrepreneurs. When you bang them on the head and say focus, they suddenly get what you're talking about. If they're big enough to afford to put a board of directors or a board of advisors around them so that they're getting good advice from people, you will find that that's something that is iterated by most smart people that have been to the dance." - James Tonkin

"What do we mean by a product having functional benefits? Think of coffee as an example. I can't start my day without a few cups of black coffee. Well, that's a functional beverage." - James Tonkin
Part 1

Bringing Zico Coconut Water Mainstream — James Tonkin // Healthy Brand Builders