The Importance of Out of Home — Nick Drabicky // January Digital
Nick Drabicky, Senior VP and GM of Client Services at January Digital, talks about some of the tactics used to pull off hugely successful marketing campaigns from a household name. As a result of soaring digital advertising costs, tactics like direct mail and out-of-home advertising are making a comeback. Brands are finding value in diversifying their strategies to include these more traditional approaches and layering them with digital data for maximum impact. Today, Nick discusses the importance of out-of-home.
About the speaker
Nick Drabicky
January Digital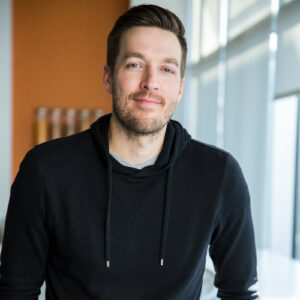 Part 2

The Importance of Out of Home — Nick Drabicky // January Digital
Show Notes
01:44

The resurgence of out of home advertising

Out-of-home advertising is a highly impactful medium when executed with the right creative and placement. Its capacity to enhance brand value surpasses most other media formats, prompting an uptick in brands leveraging the tactic and allocating more budget to it.

04:53

Mastering out of home advertising

Successful out-of-home advertising hinges on clever yet straightforward creative that is eye-catching. In addition, having ample placements of virtual, digital, and physical screens in strategic locations is critical to achieving maximum impact.

08:07

Striking a balance between cost and impact in digital billboard inventory buying

Using digital DSPs for digital billboard inventory buying may seem cost-effective, but it often sacrifices impact and effectiveness. When clients prioritize cost savings, its best to try to understand their motivations, as prioritizing cost over impact can compromise the campaigns impact.

09:07

Adapting to the cost of digital advertising as a brand marketer

With the inflation in digital advertising costs, formats like direct mail are making a resurgence and being combined with digital data to enhance the impact. Marketers will need to be open to exploring new platforms and continuously seek fresh opportunities to stay ahead of the curve.

14:09

A holistic approach to expanding brand engagement

Marketing involves a holistic approach, coordinating various elements beyond performance channels. To avoid speaking into a void, it's essential to expand and creatively engage with significant social moments, while constantly pushing for innovation.
Quotes
"Out-of-home is one of the most impactful formats that still exist today. When placed correctly, with the right creative, it will drive so much more value for your brand than almost any other form of media." - Nick Drabicky

"We're seeing out-of-home grow, in some cases, to 10% to 20% of the marketing budget because it proves to be so effective." - Nick Drabicky

"The first 30 brands to post on Threads got about an 8x increase in engagement when compared to the first 30 brands to post X." - Nick Drabicky

"It's easy to park it in the performance channels. But you end up being up just talking to yourself at the end of the day." - Nick Drabicky
Part 2

The Importance of Out of Home — Nick Drabicky // January Digital