Launching Virgin Hotels in Las Vegas — Amy Colbourn // Harkey Group
Amy Colbourn, EVP of Insights and Brand Strategy at Harkey Group, talks about transformative strategies in Hospitality and aviation. Virgin is known for its innovative and disruptive approach across industries, often challenging established norms. When entering the Las Vegas hotel market, they upheld this tradition by introducing the 'Us Unstoppable' campaign, offering visitors a unique opportunity to experience Vegas differently. Today, Amy discusses launching Virgin Hotels in Las Vegas.
About the speaker
Amy Colbourn
Harkey Group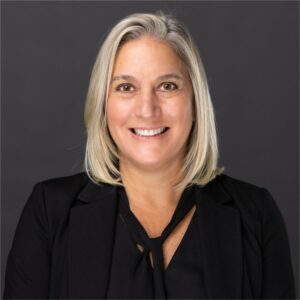 Part 1

Launching Virgin Hotels in Las Vegas — Amy Colbourn // Harkey Group
Show Notes
02:27

Amys background and journey to the Harkey Group

While working with Star Group Communications in Philadelphia, Amy ended up helping the Harkey Group with a pitch for the Arizona Lottery. This volunteering experience led to her introduction to Scott and eventually a role in Harkey Groups agency.

05:15

Preparing for Virgin Hotels expansion into the US

In preparation for launching Virgin Hotels in the US, the team attended a London brand summit with other Virgin businesses, deepening their understanding of the brand's nuances. This was pivotal as they introduced The Know loyalty program and expanded the hotel brand in North America.

09:07

Infusing Bransons principles into the Las Vegas Virgin Hotels strategy

The team incorporated Branson's innovative spirit into the strategy, media, and message delivery to avoid being just another gaming or hospitality brand. With 80% of people being repeat visitors in Las Vegas, the emphasis was on providing a unique Vegas experience.

13:52

Virgin Hotels Las Vegas competition analysis and brand platform development

The team recognized a "sea of sameness" among Las Vegas competitors and adopted a distinct approach, shifting from telling visitors what to do to showing, asking, and inviting them. They focused on understanding the audience's needs, pain points, and motivations to resonate effectively.

16:05

Virgin Hotels Las Vegas Us Unstoppable campaign

The campaign, titled "Us Unstoppable," featured a caravan of diverse individuals expressing themselves uniquely as they came from the desert, broke through the velvet rope, and entered Las Vegas in a never-before-seen way. It was ultimately Vegas done differently.

17:56

Incorporating British culture into Virgin Hotels Las Vegas Us Unstoppable campaign

The team purchased a double-decker bus and retrofitted it for gaming, but they didn't rely solely on British icons to represent Virgin's culture. Instead, they strategically embedded cultural elements into the campaign, but did it differently to create a fun attraction for visitors.
Quotes
"We differentiate the creative process through strategy, not execution. Pretty much anybody can execute. But it's the idea that goes into what ultimately becomes the execution that really matters." - Amy Colbourn

"Strategy, marketing, and branding are scientific. You must remove all your biases and understand your audience's needs, pain points, and motivations to resonate with them." - Amy Colbourn
Part 1

Launching Virgin Hotels in Las Vegas — Amy Colbourn // Harkey Group
Up Next:
Part 1

Launching Virgin Hotels in Las Vegas — Amy Colbourn // Harkey Group

Amy Colbourn, EVP of Insights and Brand Strategy at Harkey Group, talks about transformative strategies in Hospitality and aviation. Virgin is known for its innovative and disruptive approach across industries, often challenging established norms. When entering the Las Vegas hotel market, they upheld this tradition by introducing the 'Us Unstoppable' campaign, offering visitors a unique opportunity to experience Vegas differently. Today, Amy discusses launching Virgin Hotels in Las Vegas.

Part 2

Rebranding Worldwide Jet's Private Charters — Amy Colbourn // Harkey Group

Amy Colbourn, EVP of Insights and Brand Strategy at Harkey Group, talks about transformative strategies in hospitality and aviation. When COVID-19 hit, Worldwide Jet saw an opportunity to capitalize on the growing interest in private charters. Through their partnership with Harkey Group, they aimed to elevate their brand and customer experience to meet the changing demands of travelers. Today, Amy discusses rebranding Worldwide Jet's Private Charters.

Play Podcast