Reimagining the holding company — Natalie Alberta Dusey // Meet The People
Natalie Alberta Dusey, Global Chief of Staff and Corporate Secretary at Meet The People, explores the future of holding companies and their evolving role in business. Holding companies have a reputation for upselling services to clients regardless of their actual needs. However, in today's client-centric landscape, a new vision for holding companies is emerging that is people-centric, and client-focused. Today, Natalie discusses reimagining the holding company.
About the speaker
Natalie Alberta Dusey
Meet The People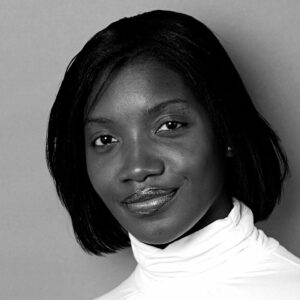 Part 1

Reimagining the holding company — Natalie Alberta Dusey // Meet The People
Show Notes
02:27

Natalies background and journey to co founding a holding company

Natalie has been in digital advertising for ten years and co-founded Meet The People with Tim Ringel and Tom Armbruster in 2021. Their experience in other holding companies inspired them to reimagine the holding company, focusing on enhancing the experience for all stakeholders.

04:18

An overview of Meet The Peoples size, scale, and structure

Meet The People began with four agencies in the US and Canada agencies, enabling cross-country insights for improved practices. With a combined workforce of 400 employees, they offer branding, marketing, digital marketing, merchandising, and retail services.

07:36

Client benefits of choosing a holding company

If a client needs branding and a website built, rather than dealing with multiple entities, they work with a single point of contact. Ultimately, clients gain access to a tailored network of capabilities, without unnecessary upselling, when they work with Meet The People.

11:31

Considerations when buying an agency as a holding company

When buying an agency, it's crucial to consider its compatibility with the holding company, the culture, and the existing ecosystem. It's not solely about the services they provide but also about how well they fit into the broader framework and values of the organization.

12:56

Navigating culture integration across agency acquisitions

When dealing with different agencies in multiple countries with different services and mentalities, cultural challenges are bound to happen. Merging cultures requires significant effort to align cultures and approaches to client work across agencies.

14:26

Investing in people and culture to drive client satisfaction

Meet The People launched in 2021 but they're still aligning back-end infrastructure and processes across agencies. Assessing, onboarding, and implementing changes is a gradual process, but when youve invested in people and culture, client satisfaction naturally follows.
Quotes
"With Meet The People, clients will have a single contact who brings all necessary experts for their project to them, eliminating the need for multiple calls to different companies." - Natalie Alberta Dusey

"Buying agencies involves more than just services; it's akin to cultivating relationships. Compatibility with the holding company, its people, culture, and values are essential, transcending the services offered." - Natalie Alberta Dusey

"When you have five different agencies in different countries, with different services and mentalities, to say, Oh, we have one culture and everything works, that's not true. you have to put in a lot of work." - Natalie Alberta Dusey

"If you invest in your people, and you have the right people, and the right culture, then your clients will be happy because theyll be able to get the clients what they want." - Natalie Alberta Dusey

"If your people are not happy, your client is not going to be happy, because why would they be doing the best for you as a company?" - Natalie Alberta Dusey

"When we came on board, we put in a good HR system, to get everyone under one roof with the same capabilities. It took us nearly eight months to get everyone to understand what the system is and want to use it." - Natalie Alberta Dusey
Part 1

Reimagining the holding company — Natalie Alberta Dusey // Meet The People
Up Next:
Part 1

Reimagining the holding company — Natalie Alberta Dusey // Meet The People

Natalie Alberta Dusey, Global Chief of Staff and Corporate Secretary at Meet The People, explores the future of holding companies and their evolving role in business. Holding companies have a reputation for upselling services to clients regardless of their actual needs. However, in today's client-centric landscape, a new vision for holding companies is emerging that is people-centric, and client-focused. Today, Natalie discusses reimagining the holding company.

Part 2

DEI for the survival of an agency business — Natalie Alberta Dusey // Meet The People

Natalie Alberta Dusey, Global Chief of Staff and Corporate Secretary at Meet The People, explores the future of holding companies and their evolving role in business. While organizations often claim to be diversified, the true meaning of diversity varies, prompting the question of what constitutes a diversified workforce. Consider those who lack educational opportunities or connections, how can they break into an industry that often seems overwhelmingly exclusive? Today, Natalie discusses DEI for the survival of the agency business.

Play Podcast