Scott's Thoughts: Digital vs OOH — Benjamin Shapiro // I Hear Everything
Benjamin Shapiro, Founder and CEO of I Hear Everything, talks about what's happening in brand marketing with Scott Harkey. Marketing that resonates with customers' values is more relevant than ever today. When your messaging aligns with what they care about, they are more likely to pay attention and connect with your brand, but you first have to understand who they are. Today, Benjamin and Scott discuss their thoughts on how you can better understand your customers' values.
About the speaker
Benjamin Shapiro
I Hear Everything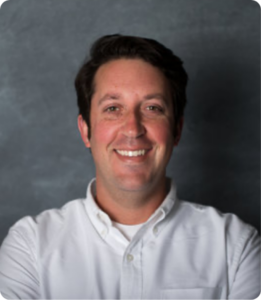 Part 2

Scott's Thoughts: Digital vs OOH — Benjamin Shapiro // I Hear Everything
Show Notes
01:59

The process for understanding your customers

Effective brand marketers start by securing internal buy-in and aligning stakeholders with their vision. They then deeply analyze their customers through quantitative data, frontline interactions, and personalized interviews to create a comprehensive customer persona.

07:22

Transforming customer understanding into creative action

Once you've aligned your understanding of customers with your companys ethos, the next step is to create a content platform focused on the human truths you've discovered. This platform will guide the creation of distinctive and impactful content by skilled agencies and freelancers.

10:51

The steps to building an effective brand marketing strategy

When crafting your marketing approach, prioritize understanding your brand's authenticity, differentiation from competitors, and alignment with customer values. This foundation will not only guide content creation but also reveal the most suitable channels to leverage.

14:25

Niche marketing for customer base expansion

To expand your customer base without alienating your initial group, it's crucial to identify what your company excels at and concentrate your efforts there. Become an expert in a specific niche, as trying to be everything to everyone will dilute your brand's impact and effectiveness.
Quotes
"The average human being sees five, six, 10 thousand ads, promotional messages a day. So, what you create better punch somebody in the face." - Scott Harkey

"If youre going to outsource anything, outsource high-end content creation to experienced agencies for mind-blowing results." - Scott Harkey

"Your brand platform can exist for five or 10 years if you do it right. AVIS We Try Harder lasted forever, because they nailed something that their customers wanted." - Scott Harkey

"Being all things to all people makes you nothing. It's challenging, but focusing on what we're truly unique and you're great at will attract more customers." - Scott Harkey
Part 2

Scott's Thoughts: Digital vs OOH — Benjamin Shapiro // I Hear Everything