Scratching Arizona's $1B Geo-based State Lottery — Chris Rogers // Arizona Lottery
The Arizona Lottery has increased its revenue from $700 million to $1 billion in a short time. One of the products behind its revenue is the Arizona Adventure which has sold over 3 million tickets. What is driving these tremendous results for the lottery brand? How are they creating products that people love and creating campaigns that convert? Listen to the conversation as Chris Rogers, the Deputy Director, Marketing and Products at Arizona Lottery, discusses creating opportunities to win, giving back to local communities, and more.
About the speaker
Chris Rogers
Arizona Lottery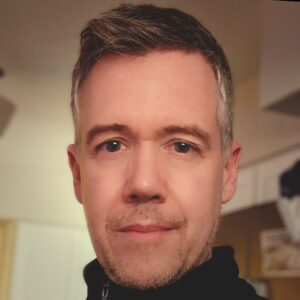 Part 1

Scratching Arizona's $1B Geo-based State Lottery — Chris Rogers // Arizona Lottery
Show Notes
02:18

The Arizona Adventure Campaign everyone is excited about

It's an excellent way for people to see the state of Arizona while also enjoying the lottery.

03:44

How big is the Arizona Lottery loyalty program?

Half a million users right now.

04:54

How is the loyalty promotion different from other licensed lottery products?

They are unique to Arizona, with an adventure component that appeals to fringe lottery players.

06:23

Doing good for the community through lottery ticket sales

The beneficiary component of the Arizona Lottery, through which they support Arizona Game and Fish, gives younger players another reason to come back and play.

08:00

Why do lottery players play?

Undoubtedly, prizes attract players to play, but the give-back component of the Arizona Lottery makes the players feel more aligned with the brand.

10:12

Lessons from lottery products sales successes

The experience that the product delivers to a player, a customer, or a shopper is something you must think about when developing a product.

11:09

Understanding and listening to your customers is a game changer

Digging deep into your customer data to understand how they are different and their expectations of your brand can help you design holistic campaigns with a high margin of success.

13:57

The biggest mistakes marketers are making right now

There seems to be a disconnect between how brands are being played out specifically in influencer and digital platforms versus how they play out in advertising.
Quotes
"We have just launched a new campaign it's called Arizona adventure. It is a geo-based adventure, a ticket, and a promotion on our players' club. And it's a great way for people to see the state of Arizona while also enjoying the lottery." - Chris Rogers

"We printed over 3 million of the $5 games, and that's what we're looking at right now. And we've been hitting it pretty hard with the ad campaign since about mid-August. The way these things happen with lottery players, it's generally a little more organic: they see something they like, and it becomes part of their routine purchase." - Chris Rogers

"Loyalty program? We have half a million users right now, and we have 20 to 25% of those engaged on a 30-day basis at any given time." - Chris Rogers

"One of the things that we love to do with our players' club is to develop unique promotions for Arizona. And in this specific case, people cannot only enter tickets they've purchased to get extra points, but they can physically go to state park locations to check in and get extra points in Arizona. There's sort of like an adventure component to this promotion." - Chris Rogers

"There's a beneficiary component for us that gives younger players a reason to play, and they want to be able to return to what's behind brands. And I think this promotion helps us explain at least one of our beneficiary buckets: environmental conservation." - Chris Rogers

"Undoubtedly, prizes attract players to play, and they're no different than casino players or sports books. But I do think that there is a component of the gives back, and our players have told us this: it makes them feel more aligned with our brand because it is a lottery and the good that lottery does across Arizona." - Chris Rogers

"The other aspect of that is the sentiment people that play the lottery have that they might not necessarily be a winner, but the knowledge that their money is also going to support programs for the public good, I think, is an aspect of our brand that differentiates us from other gambling options." - Chris Rogers

"In our case, the experience that the product delivers to a player, a customer, or a shopper is something you must think about when developing a product. And one of the ways we do that at the lottery is by doing user analysis at specific price points, which help inform our ad campaigns. So that is the beauty behind marketing and products being so closely aligned." - Chris Rogers

"We also have learned what our players like about our games by listening to them. And we could probably be very generic in our approach to lottery games, but we know that the Arizona lottery players are different and expect certain things." - Chris Rogers

"One of the biggest mistakes I see marketers making now is that there seems to be a disparity between how brands are being played out specifically in influencer and digital platforms versus how they play out in advertising." - Chris Rogers

"We've done some influencer campaigns with varying degrees of success. I love the idea of watching someone using your product, but that must come from a genuine perspective. How do you maintain that genuine feeling when it translates into your ad message? I think that's a challenge that brands face." - Chris Rogers
Part 1

Scratching Arizona's $1B Geo-based State Lottery — Chris Rogers // Arizona Lottery
Up Next:
Part 1

Scratching Arizona's $1B Geo-based State Lottery — Chris Rogers // Arizona Lottery

The Arizona Lottery has increased its revenue from $700 million to $1 billion in a short time. One of the products behind its revenue is the Arizona Adventure which has sold over 3 million tickets. What is driving these tremendous results for the lottery brand? How are they creating products that people love and creating campaigns that convert? Listen to the conversation as Chris Rogers, the Deputy Director, Marketing and Products at Arizona Lottery, discusses creating opportunities to win, giving back to local communities, and more.

Part 2

Turning nothing into a $45 million lottery game — Chris Rogers // Arizona Lottery

When the Arizona Lottery first launched its fast-play game, it did not do so well for many different reasons. It had to decide to shut it down or revamp it. Fast forward a few years later, that same nothing game was turned around and has become a 45 million dollars generating game; what changed? How are they keeping customers engaged and extending their lifecycle? Find out more in this conversation as Chris Rogers, the Deputy Director, Marketing and Products at Arizona Lottery, discusses turning a failing product into a 45 million dollars generating one.

Play Podcast