The Power Behind What We Buy — Marcus Collins // Wieden +Kennedy New York
Marcus Collins, Chief Strategy Officer at Wieden Kennedy New York, talks about underlying factors that drive consumer purchasing decisions. Consumers often associate products with personal expression and values, making consumption a reflection of who they are. Brands that can align with cultural perspectives and tap into the desire for authenticity and self-expression influence purchase decisions and shape consumer behavior. Today, Marcus discusses the power behind what we buy.
About the speaker
Marcus Collins
Wieden + Kennedy New York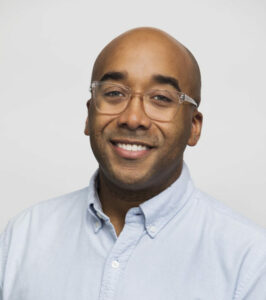 Part 1

The Power Behind What We Buy — Marcus Collins // Wieden +Kennedy New York
Show Notes
02:40

Marcus journey into advertising and his book "For The Culture"

Marcus entered advertising through social media, leading impactful campaigns for brands like Beyonce, Budweiser, and State Farm. "For the Culture" delves into culture's powerful impact on human behavior while recognizing the challenge of defining it.

05:43

Learnings from running digital strategy for Beyonce

Marcus initially failed to move Beyoncé's offline fan club online as the existing "BeyHive" community was already active. Instead, he partnered with the "BeyHive" to become the official fan club, learning that communities cannot be built but facilitated by uniting like-minded individuals.

09:53

How brands become a part of culture

Brands tap into culture by aligning their cultural characteristics with those of a specific group of people. As a result, consumers see the brand as a means of expressing their identity and values, making consumption a cultural act rather than purely based on utility.

11:37

Examples of brands effectively becoming part of culture

Brands like Liquid Death and Beats by Dre succeed by embodying unique cultural perspectives, which consumers identify with as expressions of their identity. This cultural meaning drives loyalty and premium pricing, going beyond the product's functional attributes.

15:34

Challenges in branding and understanding consumer behavior

Brands often get it wrong by assuming they control meaning when in reality, meaning is shaped in the minds of consumers. Furthermore, marketers struggle to understand people accurately, relying on oversimplified categories that don't capture individuals' true complexities.

17:36

The power of authenticity in branding

Embracing authenticity allows brands to gain cultural relevance and meaning with confidence. McDonald's transformation from trying to please everyone to embracing its true identity led to significant business success without relying heavily on new products.
Quotes
"There is no external force more influential to human behavior than culture. But if you ask five people to define culture, you get 25 different answers. And that's a problem." - Marcus Collins

"You don't build community. You facilitate it by finding people who see the world the way you do, helping them come together and relieve points of friction, so they can achieve the things that they collectively want." - Marcus Collins

"The better we understand culture, the more likely we are to get people to adopt behavior." - Marcus Collins

"How do brands tap into culture? Brands do this when the cultural characteristics of the brand are aligned with the cultural characteristics of a given group of people." - Marcus Collins

"Brands have to understand that we don't control meaning, people do. We signal meaning in hopes that we find congruence." - Marcus Collins

"Five years ago, McDonald's tried to please everyone, thinking they serve everyone. But when they decided to be themselves, their business skyrocketed." - Marcus Collins
Part 1

The Power Behind What We Buy — Marcus Collins // Wieden +Kennedy New York