Why brands should focus on nurture over acquisition — Tarzan Kay // Tarzan Kay Global
Tarzan Kay, Writer and Email Marketing Teacher at Tarzan Kay Global, talks about how brands can thrive long-term by focusing on relationship building. The magic of email marketing lies in its ability to facilitate one-to-one communication with customers. By crafting personalized and relevant messages, businesses can establish stronger connections, cater to individual needs, and ultimately drive better engagement and conversion rates. Today, Tarzan discusses why brands should focus on nurture over acquisition.
About the speaker
Tarzan Kay
Tarzan Kay Global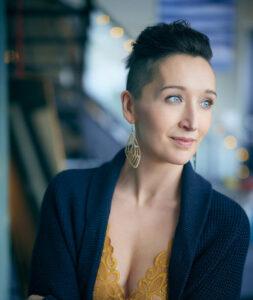 Part 1

Why brands should focus on nurture over acquisition — Tarzan Kay // Tarzan Kay Global
Show Notes
01:47

Tarzans journey from coercive marketing into story

Tarzan recognized her email marketing methods were coercive and set out to find a marketing strategy that left room for critical thinking. Transitioning to story-based emails-built trust with subscribers, driving continuous purchases and long-term loyalty.

05:03

How Tarzan Kay Global drives email marketing success

Tarzan Kay Global assists clients in creating impactful email campaigns. They work alongside clients to help them identify their target audience, segment to reach the right customers, and plan out what needs to happen leading up to the campaign for optimal results.

08:19

Considerations when choosing an email marketing platform

The choice of the right email marketing platform depends on who will be using it, what is being sold, and the level of support available. More advanced platforms will require someone with tool-specific expertise, time, and training to avoid potential pitfalls.

11:41

??How to improve email marketing ROI

To improve email marketing ROI, businesses can utilize advanced segmentation and conditional formatting in their email campaigns. Tailoring the same email for different segments of your subscriber list makes subscribers feel valued and significantly boosts the return on investment.

13:53

Improving email marketing with one

Speak directly to customers using the first person instead of "we" to foster a one-to-one conversation. In the "from" field, use a person's name to drive engagement as customers prefer interactions with individuals over companies.

16:08

Overcoming email marketing challenges

Having a system and support team in place, in addition to leveraging AI tools simplifies the email marketing process for companies. In addition to providing valuable content, incorporating SaaS founder emails is a great way to tap into unique insights and engage recipients.

18:12

Email list building strategies

Using the existing company list to send a personalized quarterly letter in the CEO's name, while offering recipients the option to opt-out is a valuable starting point. However, building a list of subscribers who have opted in is crucial in the realm of permission-based marketing.

22:25

The value of thought leadership

Thought leadership is an opportunity for connection and learning from each other, rather than an ego-driven pursuit. The perspectives of high-performing individuals, such as executives managing large teams, are significantly valuable and worth sharing with others.

25:36

Improving email open rates through subject line split testing

Split testing subject lines is crucial for improving email open rates over time. By reviewing and understanding customer responses, you can optimize subject lines to resonate better with your audience, leading to increased engagement and better results.

26:33

Finding capable copywriters for email marketing

Referrals can be valuable in identifying reliable and talented copywriters, but it's essential to verify their testimonials by speaking with past clients. A skilled copywriter will ask pertinent questions to understand your audience and provide suggestions to improve campaign results.
Quotes
"My subscribers have been on my list for five to seven years. They stay in the long term and continuously buy from me because I've built up a lot of trust with them." - Tarzan Kay

"For every $1 you spend in email marketing, you get $39 at the other end." - Tarzan Kay

"It might be the same email, but several different segments of my email list get one or two paragraphs that are just for them. Those sorts of things can dramatically increase the ROI of email." - Tarzan Kay

"Speak to your customers as though it's a one-to-one conversation. That is the magic of email marketing. And that's when it can really do something special." - Tarzan Kay

"100% of the time, I'm writing in the first person. People want to talk to a person. They don't want to talk to companies." - Tarzan Kay

"There is no need for you to be doing email marketing on your own, especially given that we have AI tools that can write in your own voice better than you can." - Tarzan Kay

"Getting an email list that people opted into is critical because we're firmly in the realm of permission-based marketing." - Tarzan Kay
Part 1

Why brands should focus on nurture over acquisition — Tarzan Kay // Tarzan Kay Global
Up Next:
Part 1

Why brands should focus on nurture over acquisition — Tarzan Kay // Tarzan Kay Global

Tarzan Kay, Writer and Email Marketing Teacher at Tarzan Kay Global, talks about how brands can thrive long-term by focusing on relationship building. The magic of email marketing lies in its ability to facilitate one-to-one communication with customers. By crafting personalized and relevant messages, businesses can establish stronger connections, cater to individual needs, and ultimately drive better engagement and conversion rates. Today, Tarzan discusses why brands should focus on nurture over acquisition.

Part 2

How to build brands with low-tech email marketing campaigns — Tarzan Kay // Tarzan Kay Global

Tarzan Kay, Writer and Email Marketing Teacher at Tarzan Kay Global, talks about how brands can thrive long-term by focusing on relationship building. Email marketing continues to be a powerful tool for connecting with audiences on a deeper level. However, if your email list is filled with inactive or unengaged subscribers, your efforts to build meaningful connections with your audience will inevitably be hindered. Today, Tarzan discusses how to build brands with low-tech email marketing campaigns.

Play Podcast