Why SMBs shouldn't copy national brands' strategies — Andrew Schulkind // Andigo New Media
Andrew Schulkind, Digital Strategist and Web Developer at Andigo, talks about why copying national brand strategies is not the key to success. In the fiercely competitive marketing landscape, small businesses often find themselves drawn to imitating the tactics of larger brands. However, as small businesses do not possess the resources big players do, blindly emulating these tactics can be counterproductive and dilute their unique identity. Today, Andrew discusses why SMBs should not copy national brands' strategies.
About the speaker
Andrew Schulkind
Andigo New Media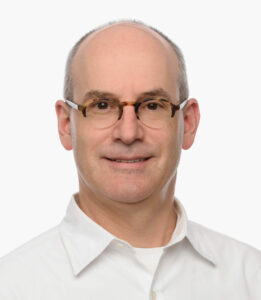 Part 1

Why SMBs shouldn't copy national brands' strategies — Andrew Schulkind // Andigo New Media
Show Notes
02:06

The drawbacks of copying national brand strategies for small businesses

When small business owners copy national brand strategies, they often face challenges due to the gap between expectations and resources. Rather than playing on their own strengths in terms of personalization and authenticity, SMBs end up trying to seem bigger than they are.

03:17

Authenticity as a path to small business success

Implementing processes and systems, as the big brands do, to replicate success across multiple clients is crucial for SMBs. However, portraying the business as bigger than it causes public suspicion and isnt a sustainable long-term strategy for SMBs.

05:31

The power of aspirational branding for small businesses

Investing in crafting a strong and congruent brand identity through visual design is essential in terms of fostering a sense of trust and connection with customers. Overall, be aspirational in your message, mission, and values, but avoid overhyping your business's size or capabilities.

08:37

Authenticity vs. larger than life branding in B2B sales

Finding the right balance between authenticity and larger-than-life branding is vital for B2B sales and professional services. Small businesses should focus on finding a unique, genuine approach that resonates with the target audience to establish their brands presence.

12:56

Small businesses leveraging authentic entertainment to build human connections

The key is finding authentic ways to entertain customers that align with the brand of the small business. Ultimately, finding genuine ways to entertain and connect with customers is crucial for small business branding and marketing efforts.

15:09

Navigating marketing as a small business

Its crucial for small businesses to avoid the hubris of larger corporations and instead embrace humility in their marketing approach. Small businesses must acknowledge their position and tailor their marketing strategies accordingly to build trust and credibility.

16:16

AI and small businesses

While using AI for content generation and content ideas can be valuable, caution should be exercised in completely handing over processes to AI. SMBs should take a cautious approach to AI to avoid copyright infringement claims and other issues.
Quotes
"There's a real gap between expectations and what advertising and marketing look like for a small business as opposed to a national consumer brand." - Andrew Schulkind

"There's an argument to be made that just about every touchpoint you have with a prospect or even a client, there's marketing, and your brand is underlying that." - Andrew Schulkind

"When I hear someone who I know is running a business with three employees, and he or she calls themself the CEO, my BS detector goes off, and I want to know what else they're overselling." - Andrew Schulkind

"You should certainly have processes and systems in place, like the big boys do, so that you can very easily recreate your success with one client with another client."

"A lot of people make the mistake of thinking that their logo is their brand, which is not the case." - Andrew Schulkind

"People used to say, no one ever got fired for buying Microsoft. That was the safe choice. You don't have that as a small business. You're not the 400-pound gorilla. You can't market as if you are." - Andrew Schulkind

"I've been doing technology since 1993, and I've never seen anything grow as fast culturally, as AI. It's being talked about everywhere." - Andrew Schulkind
Part 1

Why SMBs shouldn't copy national brands' strategies — Andrew Schulkind // Andigo New Media
Up Next:
Part 1

Why SMBs shouldn't copy national brands' strategies — Andrew Schulkind // Andigo New Media

Andrew Schulkind, Digital Strategist and Web Developer at Andigo, talks about why copying national brand strategies is not the key to success. In the fiercely competitive marketing landscape, small businesses often find themselves drawn to imitating the tactics of larger brands. However, as small businesses do not possess the resources big players do, blindly emulating these tactics can be counterproductive and dilute their unique identity. Today, Andrew discusses why SMBs should not copy national brands' strategies.

Part 2

How to build an SMB marketing machines — Andrew Schulkind // Andigo New Media

Andrew Schulkind, Digital Strategist and Web Developer at Andigo, talks about why copying national brand strategies is not the key to success. Prospects today don't care about your company's history or even what your company does. However, a common mistake made by many SMBs is that the content on their websites focuses too much on themselves and not enough on their customers' needs. Today, Andrew discusses how to build an SMB marketing machines.

Play Podcast