Rebranding B2B Companies — Casey Gannon // Bold Commerce
Casey Gannon, Vice President of Growth at Bold Commerce, shares insights on rebranding B2B companies. When Bold Commerce reached the growth limits within the Shopify ecosystem, they recognized the need for a rebrand to expand into the mid-market and enterprise space. Rather than following the traditional B2B marketing playbook, they took a controversial approach in messaging and created a new way to guide buyers through the checkout experience. Today, Casey discusses B2B rebranding.
About the speaker
Casey Gannon
Bold Commerce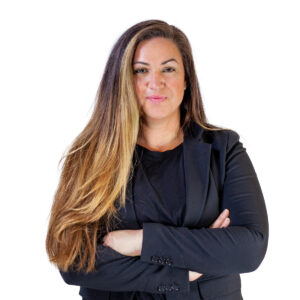 Part 1

Rebranding B2B Companies — Casey Gannon // Bold Commerce
Show Notes
01:54

Bold Commerce's rebranding journey

The rebranding journey was undertaken to expand beyond Shopify into the mid-market and enterprise space. Over the last year, theyve redefined their visual identity and personality to be more edgy, stand out in the tech space, and build recognition beyond Shopifys ecosystem.

04:22

The evolution of Bold Commerces product and branding strategy

Bold Commerce's strategic shift came when they recognized their suite of Shopify apps mainly focused on checkout. Instead of marketing multiple products, they took the best, most modern checkout they could to the market, positioning Bold Commerce as the "checkout company".

05:51

The challenges of bringing a new category to market

Bold Commerce has introduced a new category by offering a comprehensive checkout solution that replaces the old checkout process entirely. They face the challenge of educating the market about this novel approach, as they currently have no competitors in this space.

07:02

Bold Commerces unique approach to checkout

Bold Commerce challenges the industry norm of solely focusing on conversion in the checkout process when metrics like LTV and AOV are equally important. Instead, they are providing personalized checkout experiences based on the consumer and where they're shopping from.

10:26

Bold Commerces tailored checkout experience benefits

Bold Commerce offers a customized checkout experience by utilizing various payment options and gateways preferred by the customer. For businesses selling regulated and non-regulated items, two checkouts can be created in one transaction to reduce cost.

11:09

Bold Commerce's target market

Bold Commerce primarily serves ecommerce businesses with revenues of $50 million and beyond. These retailers have more complex models with large customer bases that need to be segmented by different global shopping experiences.

12:08

Lessons learned from Bold Commerces rebranding

Bold Commerce realized that they needed to use controversial messaging around the way they talk about checkout to differentiate the company. They also recognized influencer marketing is the most underutilized channel in B2B marketing in terms of building trust and credibility.

15:36

Overcoming the fear of losing existing customers during a rebrand

Bold Commerce worried about losing existing customers in subscriptions, upsells, etc. as they pivoted to being a checkout company. However, they consolidated their capabilities into one checkout product, creating a new approach to guiding buyers through the checkout process.

17:16

The value of hyper focus in business strategy

The key to success is hyper-focusing on one thing that works and excelling at it. Theres value in becoming excellent at a single aspect, whether it's the product, message, or marketing channel, rather than being mediocre at multiple things.
Quotes
"Replacing your entire checkout is a new thought process. We are carving out this entirely new category and having to educate the market on that." - Casey Gannon

"Conversion is not enough. It's just one part of it. So, we've introduced this concept called the power trio, which is conversion, LTV, and AOV." - Casey Gannon

"We believe in tailored checkouts. You should know your consumer enough to know if they want to check out with Apple Pay, Amazon, etc. And you should serve that up." - Casey Gannon

"I think the most underutilized channel in B2B is influencer marketing. And I think B2B companies do influencer marketing completely wrong." - Casey Gannon

"Brands are so afraid to focus. I believe in hyper focus. Find that one thing that works and win, and once you win, go find the next thing." - Casey Gannon
Part 1

Rebranding B2B Companies — Casey Gannon // Bold Commerce