Changing the Way Brands Think About Checkout — Casey Gannon // Bold Commerce
Casey Gannon, Vice President of Growth at Bold Commerce, shares insights on rebranding B2B companies. Checkout is often overlooked when it comes to personalization. While other parts of the website are tailored to individual preferences, brands have yet to fully embrace this idea for the checkout process. Today, Casey discusses changing the way brands think about checkout.
About the speaker
Casey Gannon
Bold Commerce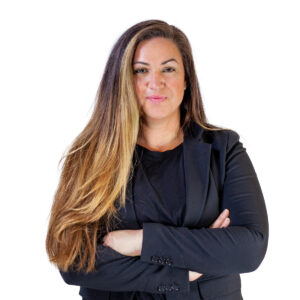 Part 2

Changing the Way Brands Think About Checkout — Casey Gannon // Bold Commerce
Show Notes
01:29

The evolution of checkout

Checkout has evolved through three generations. It has progressed from basic functionality to incorporating various payment options and is now focused on complete personalization, offering consumers the payment options they desire.

02:42

The future of checkout experiences

The future of checkout is likely to involve IoT technology. It is expected to make every transaction simple and effortless, eliminating redundant form-filling and automating transactions based on individual preferences.

04:11

Leveraging first party data to personalize the checkout experience

While we effectively use consumer data to direct them to things like the right product, this level of personalization isnt applied to the checkout experience. This type of personalization should extend to the checkout process to make the shopping experience as seamless as possible.

05:04

Consumer trends in checkout

Theres growing consumer interest in purchasing directly through the content they engage with on platforms like TikTok and YouTube instead of the retailers website. Brands that enable this purchasing experience stand to benefit immensely, though it isn't widely available currently.

07:14

The integration of online and brick and mortar retail

The integration of online and offline shopping experiences, including features like BOPIS and curbside pickup, is becoming essential for brands. Pop-up stores and experiential retail without inventory, where purchases are made through apps, are likely to gain more popularity in the future.

09:02

The Integration of brick and mortar and eCommerce inventory

Businesses are moving towards fully integrated brick-and-mortar and eCommerce operations and utilizing physical store spaces as fulfillment centers. This approach eliminates the need for centralized warehouses, enabling one to two-day shipping to customers and hybrid shopping.

10:39

Enhancing brand value through experiential retail

Brands are prioritizing unique brick-and-mortar experiences over in-store inventory to maintain brand value. For example, hosting concerts for testing headphones and enabling purchases via QR codes, then shipping the item to the customer.

12:31

Balancing convenience and experience in the age of Amazon

Amazon's primary appeal is convenience, but brands can differentiate by combining convenience with exceptional experiences. This could involve using physical stores as warehouses for fast shipping and providing one-click payment options both in-store and online.

13:42

The importance of building a brand and consumer database

Relying solely on Amazon for sales may boost short-term conversions but neglects long-term factors like average order value and lifetime value. Building a brand and consumer database enables consumer relationships, upselling opportunities, and long-term growth.

16:44

Determining the percentage of revenue to allocate to brand marketing

eCommerce brands should allocate 10-30% of their revenue towards marketing, depending on their business model and growth stage. Offering equity to influencers through option pools can be a valuable strategy for early-stage brands.

21:16

The value of calculated risk taking in B2B brand marketing

B2B companies must be willing to take more calculated risks with channels and differentiate from competitors through brand marketing. There are a lot of opportunities to become successful by hyper focusing and creating an extremely unique brand identity.
Quotes
"Brands personalize every portion of their website, doing A/B testing against what's working with different segments. However, brands aren't doing that with checkout. This is the last area of personalization." - Casey Gannon

"People are watching TikTok, and they want to buy right from that video that they're watching on TikTok. The more brands enable it, the more they will benefit from it." - Casey Gannon

"Brands are realizing the they have to integrate their online and offline experiences. having BOPIS or even curbside pickup feels like table stakes, especially after COVID." - Casey Gannon

"It's Amazon's world, but experiences are the key differentiator. The only experience Amazon provides is convenience." - Casey Gannon

"B2B companies must take more calculated risks to stand out in the noise. You can be really successful by hyper focusing and creating a unique brand identity." - Casey Gannon
Part 2

Changing the Way Brands Think About Checkout — Casey Gannon // Bold Commerce