Differentiating the Celsius Energy Drink — Emmanuel Probst // Ipsos
Differentiating a consumer product in a crowded category like energy drinks is a make or mar task. Many brands have come into the category but fizzled out almost as quickly as they launched. But Celsius Energy Drink has differentiated itself as one of the top four brands in that category. Do you want to go behind the curtains to see how they did it? Listen to Emmanuel Probst, Global Lead, Brand Thought-Leadership of Ipsos, as he discusses differentiating the Celsius Energy Drink and more brand marketing insights.
About the speaker
Emmanuel Probst
Ipsos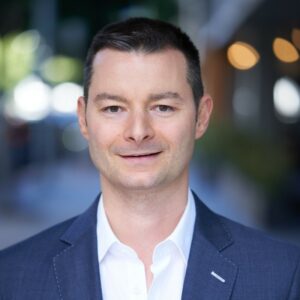 Part 1

Differentiating the Celsius Energy Drink — Emmanuel Probst // Ipsos
Show Notes
02:29

How did Celsius Energy Drink differentiate in such a crowded marketplace?

Celsius managed to access a different but larger audience and also suggested additional ways to use the product.

05:26

Coming up with consumer insights for differentiation: how did Celsius do it?

That's why it's beneficial to talk to consumers. Celsius identified and spoke with athletes, health-conscious people, people who don't drink caffeine, people who are concerned with acid refluxes, and people concerned with anxieties.

07:55

Is your product repeat purchase and word of mouth wordy?

What Celsius is doing successfully is getting repeat business and repeat customers.

10:59

How marketing has changed from the classroom to the field

Foundational learning, case studies, and practice arm students with the skills theyll need in the immediate future.

15:36

Whats in the book: "Assemblage: The Art and Science of Brand Transformation?"

Marketing moving forward is not just about selling products. The point is to bring more to consumers and create brands that transform people from who they are to who they want to become.

19:24

What matters are people, not your brand

What matters is people, not the brand, meaning the consumer, and not even the consumer, but people are the heroes here. The brand is just here to facilitate this transition.
Quotes
"What Celsius did well to become among the top four, Red Bull, Monster, then Celsius and Rockstar in that category. Celsius did well by sticking with the concept of a drink that gives you some energy but in a healthier fashion and markets that drink to a different audience of health-conscious people." - Emmanuel Probst

"Quantitative and sales data do not explain why people do what they do. That's why it's beneficial to talk to consumers. Celsius identified and spoke with athletes, health-conscious people, people who don't drink caffeine, people who are concerned with acid refluxes, and people concerned with anxieties." - Emmanuel Probst

"What Celsius is doing successfully is getting repeat business and repeat customers. In other words, it's pretty easy for any brand to go to 7-Eleven and do some vertical blockage, and it's easy simply because you just need to pay. What's not easy is to create a tribe of consumers for your product that will not only purchase the product once but will come back to the product and tell their friends and family about the product's benefits." - Emmanuel Probst

"Marketing moving forward is not just about selling products. The point is to bring more to consumers and create brands that transform people from who they are to who they want to become." - Emmanuel Probst

"Brands can no longer just sell products. Brands must transform people and the world they live in. Brands must contribute to my identity project. Who I am and want to become, and must contribute to my local community, the world around me, my friends, and family." - Emmanuel Probst

"What matters is people, not the brand, meaning the consumer, and not even the consumer, but people are the heroes here. The brand is just here to facilitate this transition. Again, from who am I to who I want to become?" - Emmanuel Probst
Part 1

Differentiating the Celsius Energy Drink — Emmanuel Probst // Ipsos
Up Next:
Part 1

Differentiating the Celsius Energy Drink — Emmanuel Probst // Ipsos

Differentiating a consumer product in a crowded category like energy drinks is a make or mar task. Many brands have come into the category but fizzled out almost as quickly as they launched. But Celsius Energy Drink has differentiated itself as one of the top four brands in that category. Do you want to go behind the curtains to see how they did it? Listen to Emmanuel Probst, Global Lead, Brand Thought-Leadership of Ipsos, as he discusses differentiating the Celsius Energy Drink and more brand marketing insights.

Part 2

How Ikea branded downtown living — Emmanuel Probst // Ipsos

In today's marketing climate, people expect brands to demonstrate their purpose. As a marketing leader and brand strategist, you no longer dictate to your audience how they should feel about your brand and are no longer in control of a narrative. IKEA realized this and used it to build its brand. How? Listen to Emmanuel Probst, Global Lead, Brand Thought-Leadership of Ipsos, as he discusses how Ikea branded downtown living.

Play Podcast

Part 3

Dove's reversed selfie campaign — Emmanuel Probst // Ipsos

We are in a belief economy, and brands are evolving with culture constantly at a breakneck pace. Brands like Dove that recognize this are running purposeful campaigns like the reverse selfie campaign, while those that don't get it, like American Apparel, fizzle out. How do you align your brand to leverage the belief economy as Dove did? Listen to Emmanuel Probst, Global Lead, Brand Thought-Leadership of Ipsos, as he discusses Dove's reverse selfie campaign.

Play Podcast